ARREX RENZO COMMODE WHEELCHAIR
Tax included.
The ARREX RENZO Wheelchair offers reliable transport with a lightweight design and a comfortable ride. A removeable cushion seat for commode use and the adjustable armrests and backrests give you ergonomic support. Enjoy an easy and stress-free experience every time.

The ARREX RENZO Commode Wheelchair provides comfort and convenience to wheelchair users. It features easy-to-use brake lever, detachable and foldable armrest, as well as adjustable leg rest for a secure and comfortable fit. This high quality wheelchair ensures full body support and stability.
View full details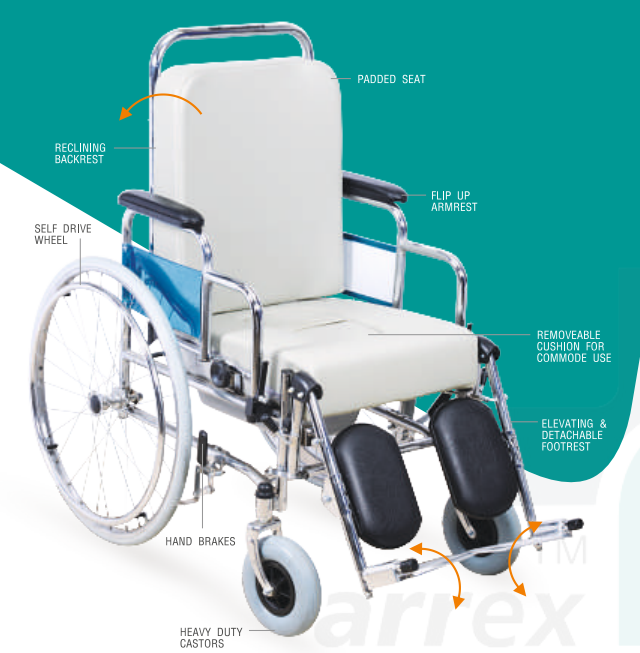 ARREX RENZO COMMODE WHEELCHAIR