ARREX VP40 Aluminum Commode Chair
Tax included.
Unisex

Features:

Portable
Easy to use
Convenient
Includes armrest
Non-slip rubber shoes included
Adjustable height

Conditions Used For:

1. In need of bed rest
2. Mobility Restrictions
3. Inability to walk long distances
4. Old Age
5. Broken bones or injury
6. Muscle related injury/issue

Description:

VP20 Aluminium from vita plus series premium commodechairs this premium commode chair would be perfect for patients who need features like height adjustability, armrests, and the option of using their commode chairs as bath benches. Features: folding, commodw LID, nonskip rubber shoes, adjustable height, aluminium frame.

What is a Commode?

A portable toilet that enables a patient to sit comfortably while defecating or urinating. For many patients using a bedside commode is less stressful than using a bedpan. Using a bedside commode also reduces the risk of the Valsalva maneuver, which is more likely to occur when using a bedpan.
View full details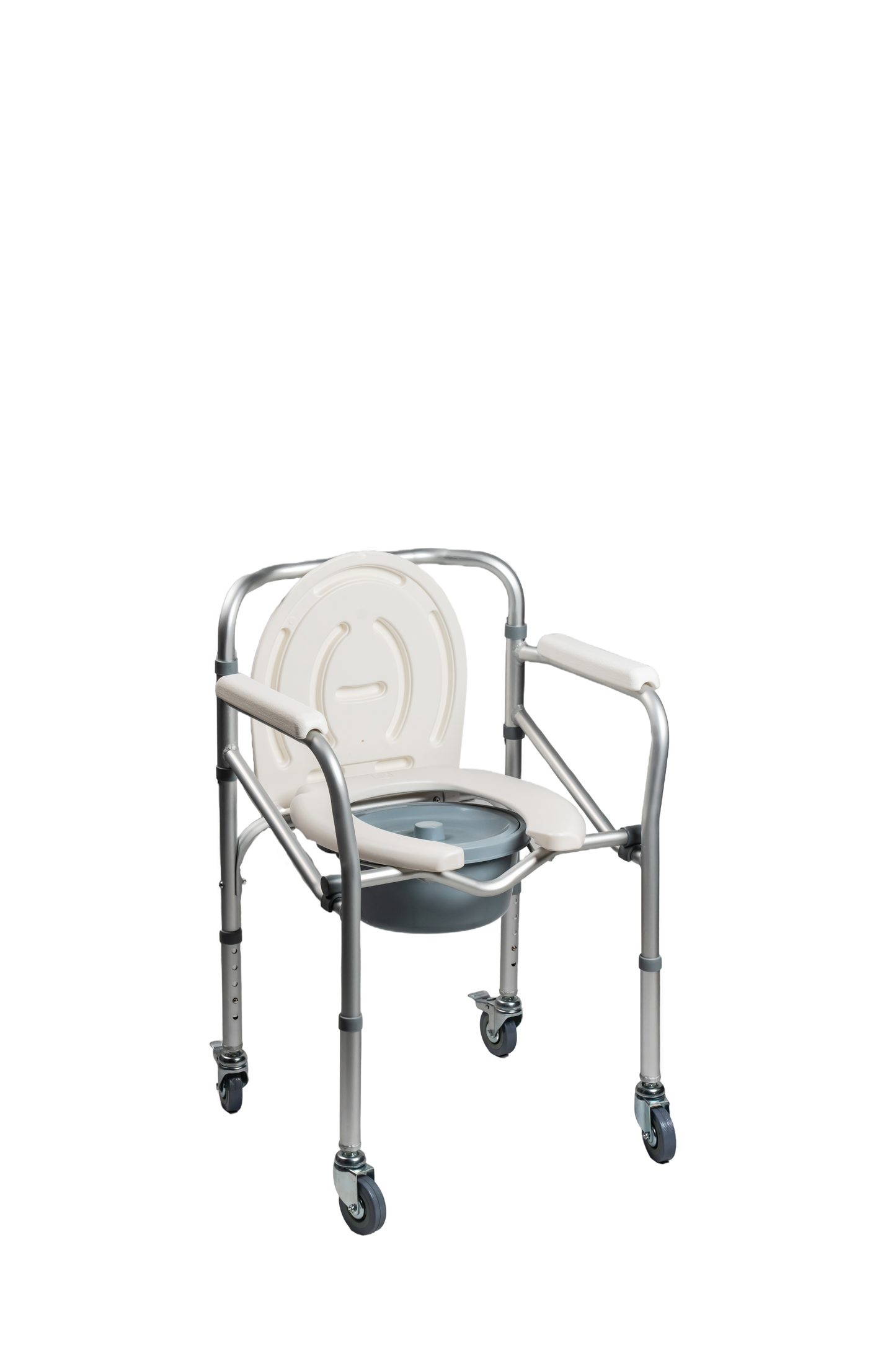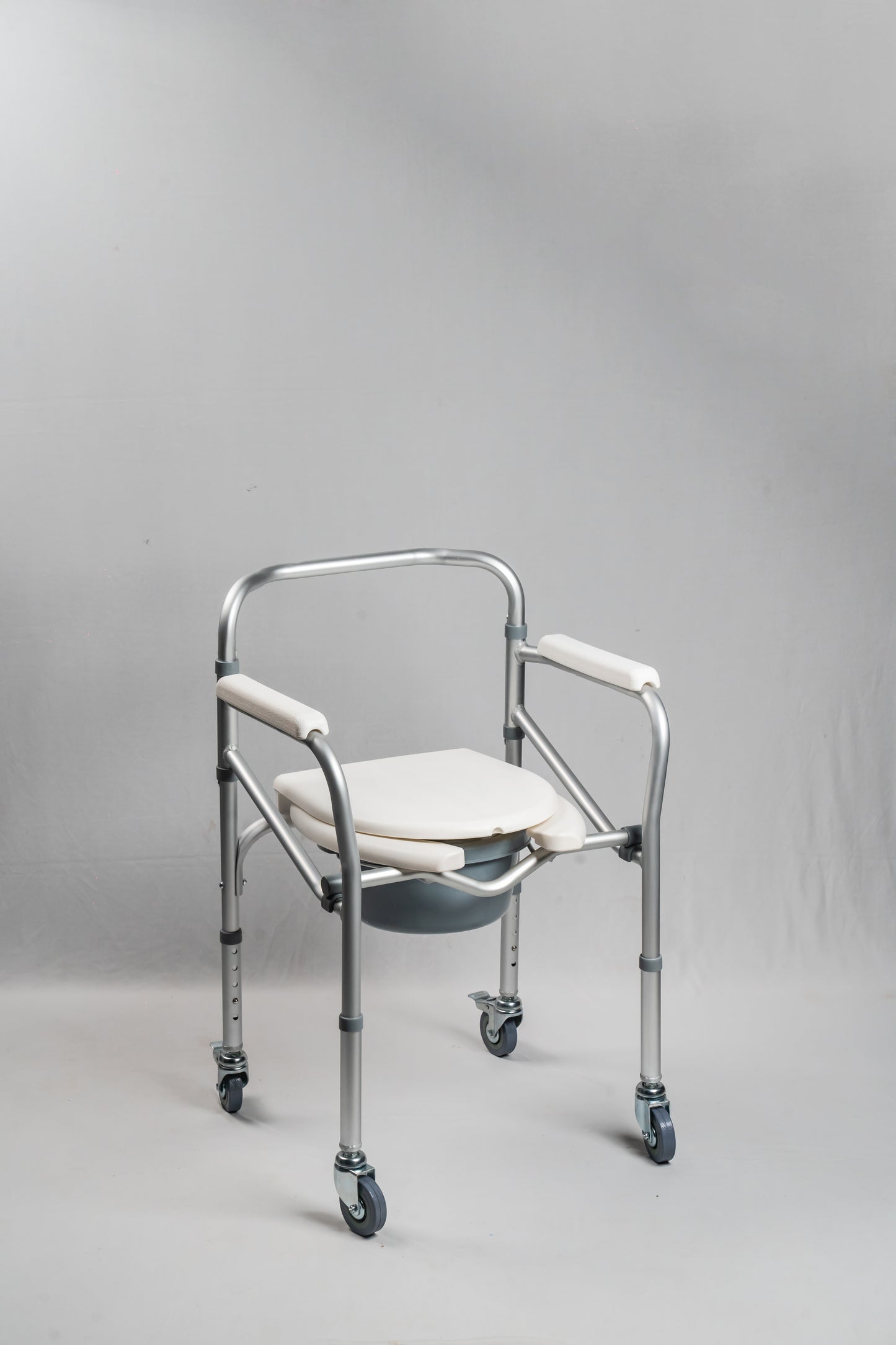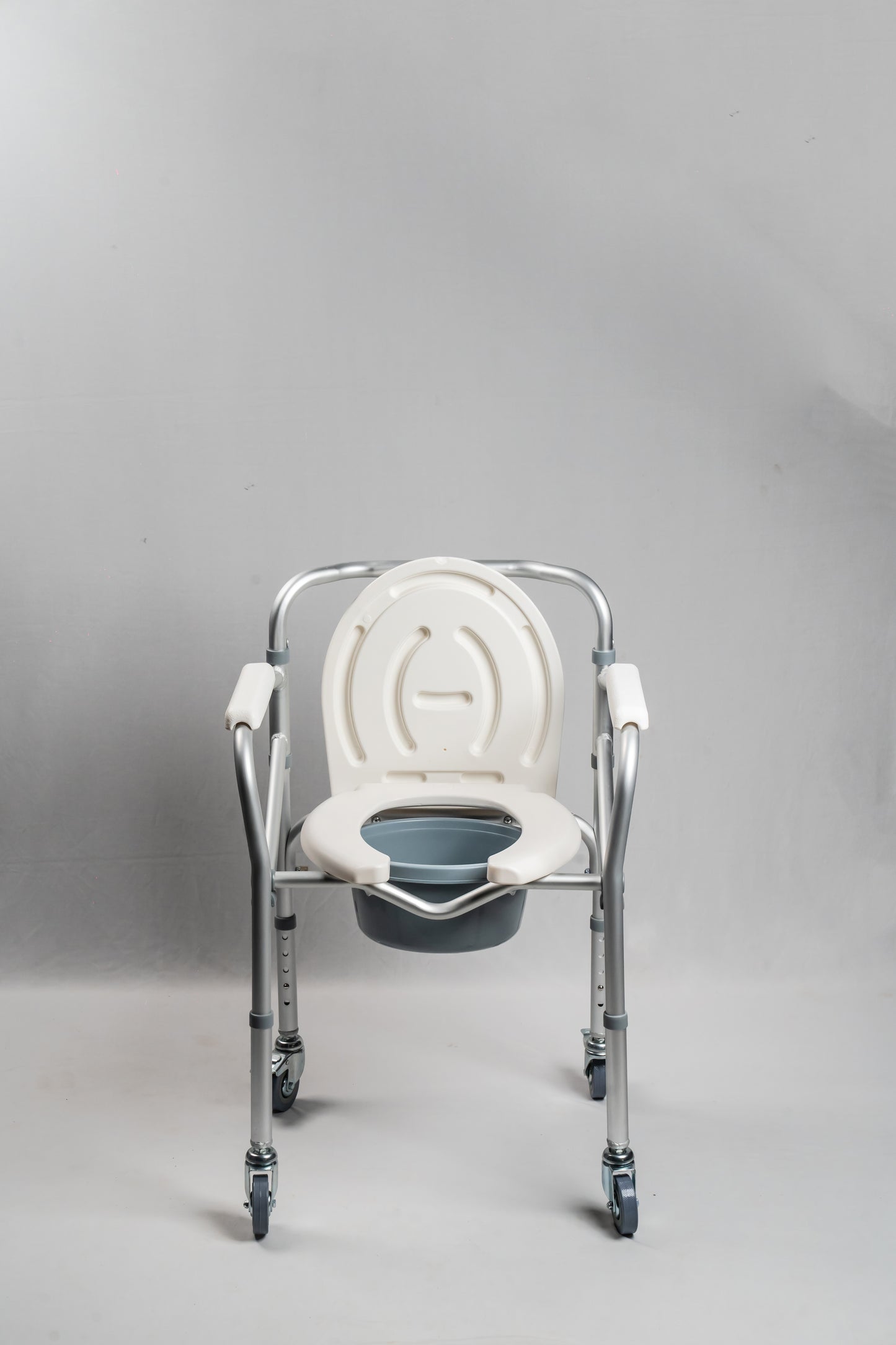 ARREX VP40 Aluminum Commode Chair