TYNOR G-26 CERVICAL TRACTION KIT (SLEEPING) WITH WEIGHT BAG
Tax included.
The Tynor Cervical Traction Kit (Sleeping) with Weight Bag is a complete apparatus designed to provide traction to the cervical and upper dorsal vertebras. It relieves pressure by stretching the musculature and connective tissue components of the cervical spine. It expands the intervertebral joint space and relieves pressure on the anterior vertebral bodies. It can be used in a sleeping posture.?It provides the convenience of traction therapy at home. Cervical traction Kit includes the following: Traction Pulley Bracket, Cervical Traction Head Halter, Cervical Traction Spreader Bar, Traction Cord 5 ft., Traction Weight Bag.

Attributes

ERGONOMIC DESIGN
The product can be conveniently used at homes or hospitals.

Tags: Cervical Traction Kit Sleeping, Cervical Traction Kit With Weight Bag Sleeping, Cervical Traction Device, Tynor Cervical Traction Kit Sleeping.
View full details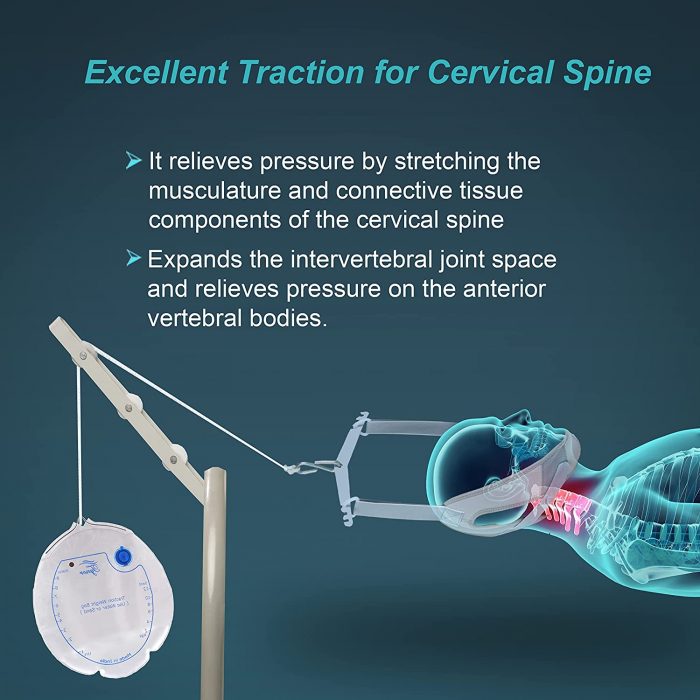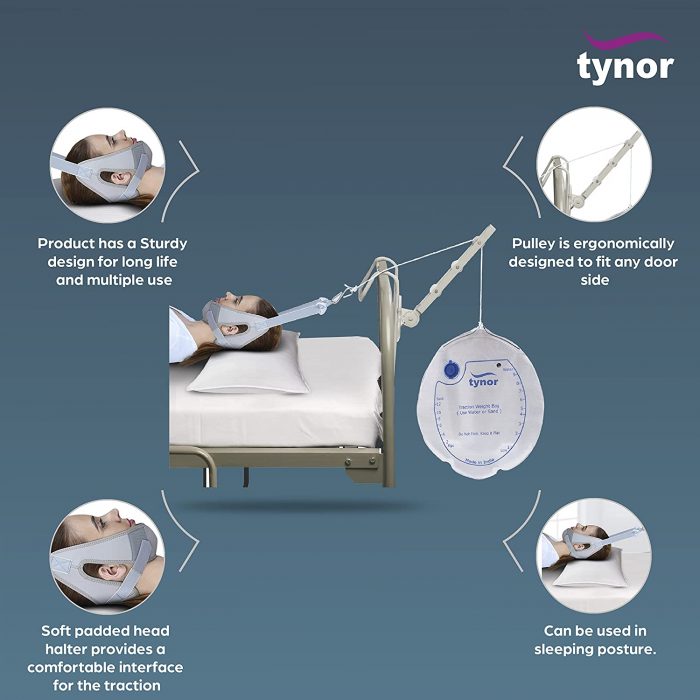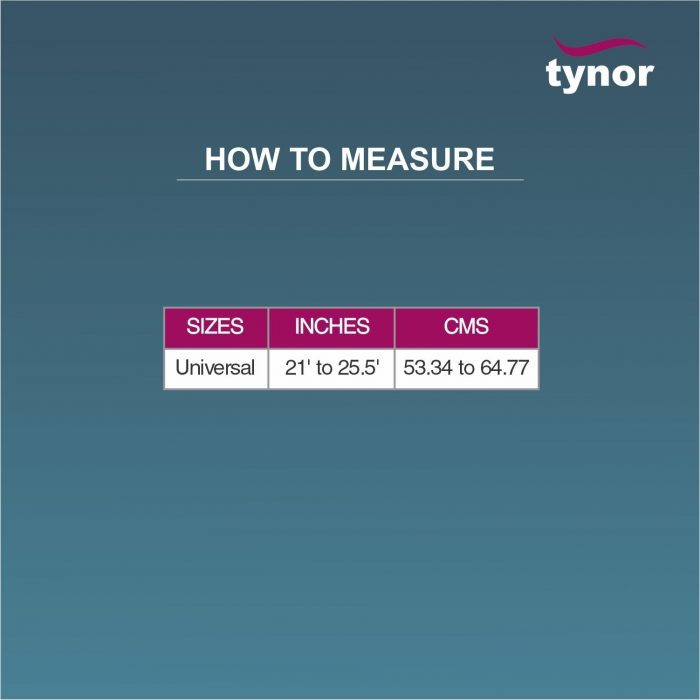 TYNOR G-26 CERVICAL TRACTION KIT (SLEEPING) WITH WEIGHT BAG