TYNOR E-46 ROM ELBOW BRACE
Tax included.
Through the use of a sophisticated dial system, Tynor ROM Elbow Brace controls and restricts the degree of flexion and extension of the elbow joint, allowing either a range of motion or immobilization of the elbow joint based on one's preference. With its universal design, the device can be used on virtually all patients and can treat a multitude of orthopedic problems at the same time.

Attributes

RANGE OF MOTION DIAL
Ensures quick locking mechanism for immobilization. RRange of Motion dial ensures quick locking mechanism for immobilization at 90?, 100? & 110?. It provides quick extension & flexion setting from 0? – 120? Flexion and 0? – 90? Extension.

LIFT N SLIDE MECHANISM
Provides for quick length change. Grants independent length customization for forearm and upper arm in steps. Semi-flexible arm cuffs

ANTI-SLIP STRAPS
Soft and cushiony with Y-Clamp fasteners enables customization of length. Reverse buckle strapping gives an effective grip.

ARM SLING
Allows customization in length. Position of shoulder pad can be adjusted. Makes it easy to apply and remove and ensures no fatigue even after prolonged use.

Tags: Tynor Rom Elbow Brace, Rom Elbow Brace With Dial.
View full details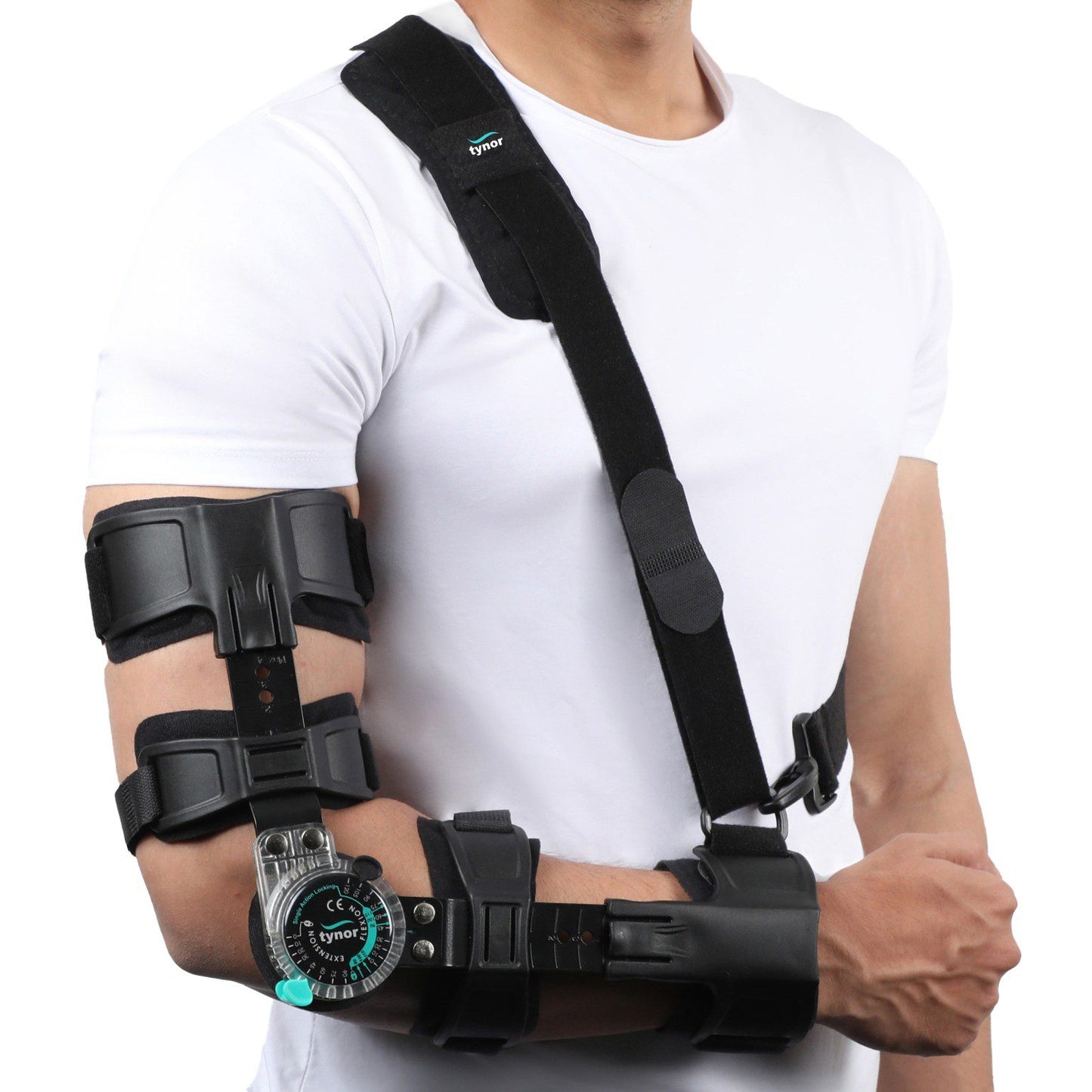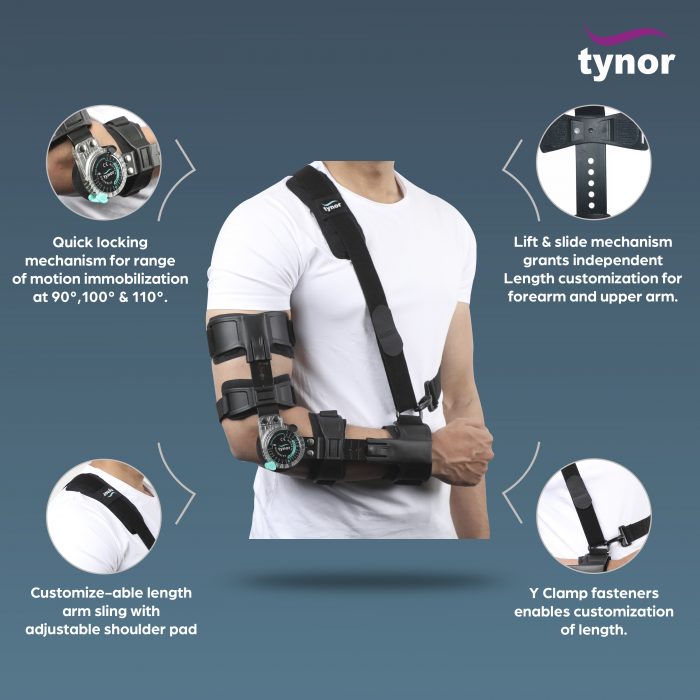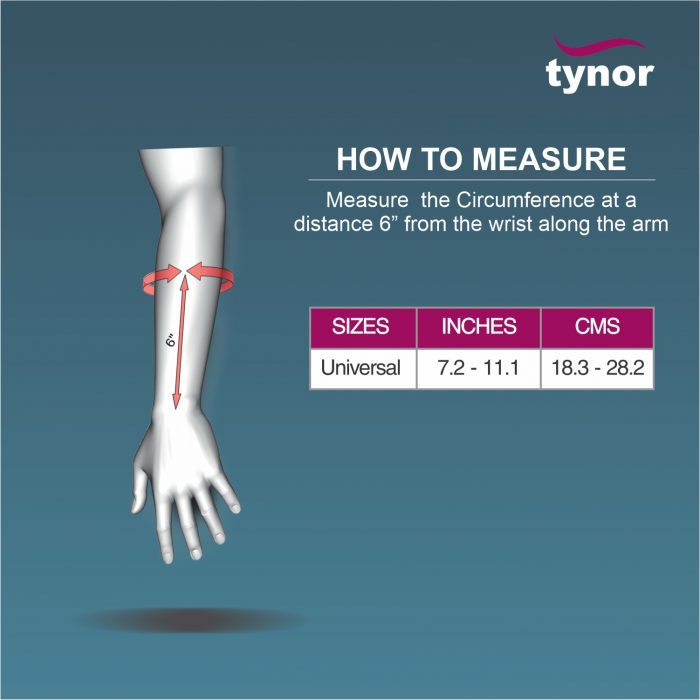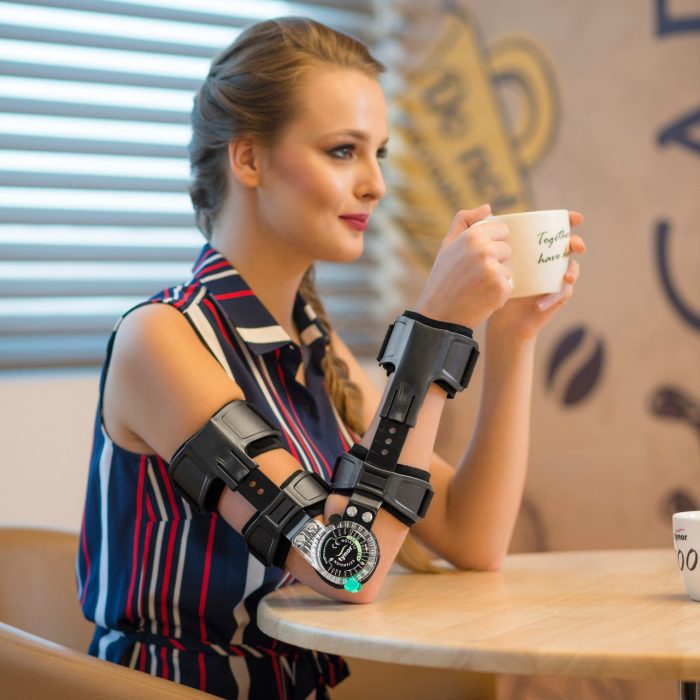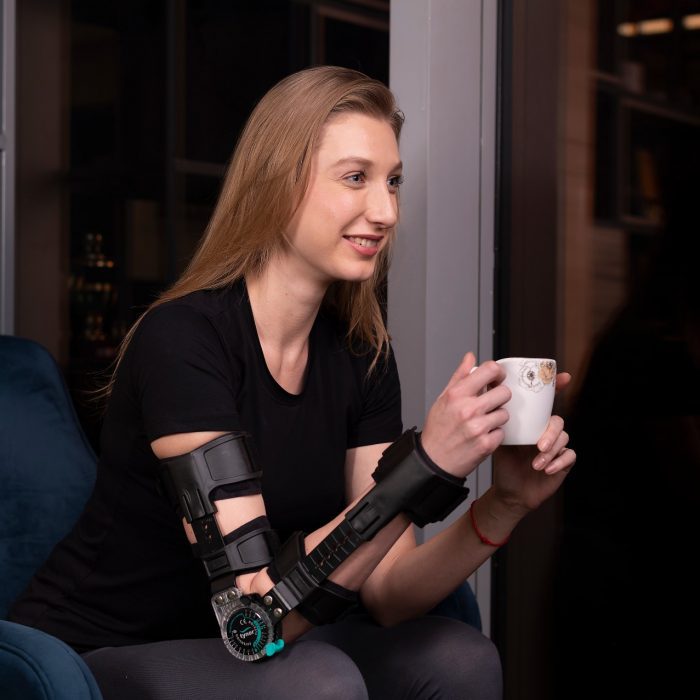 TYNOR E-46 ROM ELBOW BRACE